Here you have all the updated answers from the Letter Soup word game for you to keep enjoying.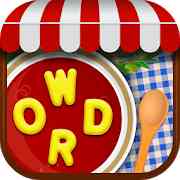 Letter Soup Answers
We hope you enjoyed the game, and that we were able to help you.
What did you think of the game?
As you may have seen Letter Soup is an excellent game, fun, modern and a challenge to be enjoyed by anyone.
If you want to play more levels of other word games and still have fun you can log in here.
Yes I imagine that as I am a fan of word games and being able to challenge our intelligence. At the same time that we have fun, we are improving mental qualities, such as memory and others.
If you're as freaky as I am here you can see the history of word games.